近日,洲际酒店集团正式任命陈森发(Roy Tan)先生为上海锦江汤臣洲际大酒店总经理,全面负责酒店的整体运营管理、员工发展、宾客住宿体验、战略规划及品牌认知提升。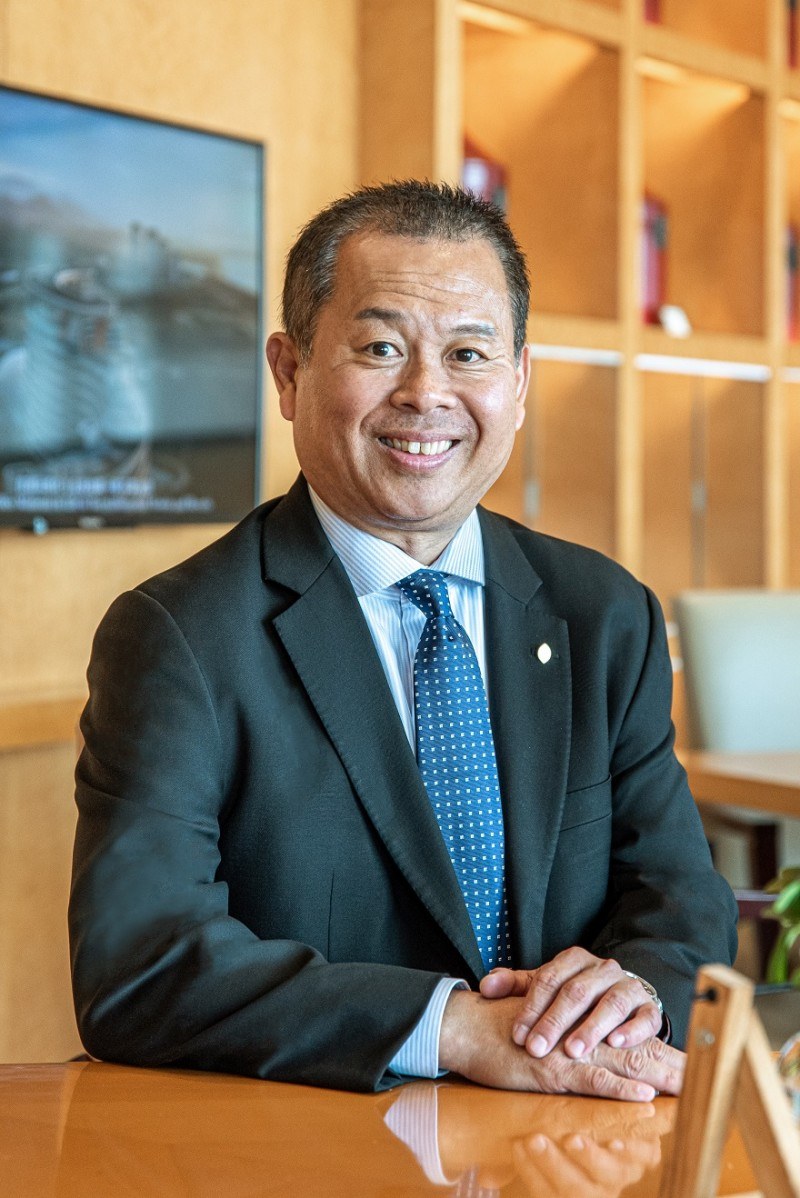 作为资深的酒店管理人,陈森发先生在新加坡、马来西亚、泰国和中国拥有超过33年的酒店管理经验,他特别关注的四个核心点包括宾客住宿体验、员工体验、贵宾接待体验和酒店安全,也是推动酒店业务发展的关键。
陈森发先生于2013年加入洲际酒店集团,担任餐饮总监一职,在重庆洲际酒店和成都环球中心天堂洲际大饭店工作的四年中,他还担任了酒店集群餐饮项目负责人。
随后,陈森发先生于2016年11月晋升为成都环球中心天堂洲际大饭店驻店经理。2019年3月,陈森发先生被任命为大理洱海英迪格酒店总经理。
2021年3月,陈森发先生被调任至成都仁恒洲际行政公寓。在成都仁恒洲际行政公寓的两年多工作期间,酒店的财务指标在2023年创造了新的记录,收入和GOP均超过了10月份的预算。该酒店因全面完成洲际酒店集团年度十项业绩指标(如财务表现、宾客体验、员工满意度等)而获得2022年第二季度IHG银龙奖、2022年洲际酒店集团绿色环保行动奖、2022年Ctrip服务卓越奖和2022年Ctrip最喜爱酒店奖、2021年Booking.Com亚太区(APAC)奖。《员工满意度调查》在2021年获得96分,在2022年获得100分。
工作之余,陈森发先生喜欢社交、旅行、练习呼吸瑜伽、观看英格兰足球超级联赛比赛,以及参与慈善活动。
Roy Tan appointed as General Manager
of InterContinental Shanghai Pudong
IHG Hotels & Resorts have officially appointed Mr. Roy Tan as the General Manager for the InterContinental Shanghai Pudong. In his new role, Roy will be responsible for the overall Hotel Management, Employee Development, Guest Stay Experience, Strategic Business Planning and Brand Recognition.
With over 33 years of Hospitality Business Experience spanning across Singapore, Malaysia, Thailand and China, Roy's vision of four focus points of Guest Stay Experience, Employee Experience, VIP Reception Experience and Hotel Safety is the key to driving the Business.
Roy joined IHG in 2013 as Director of Food & Beverage, where he spent the past four years at the InterContinental Chongqing and InterContinental Chengdu Global Center whereby, he has also assumed the role of a Cluster Food & Beverage Project Leader.
Roy was promoted to Resident Manager at the InterContinental Chengdu Global Center in November 2016 and subsequently was appointed as the Hotel General Manager at the Hotel Indigo Dali Erhai in March 2019.
Roy was transferred to InterContinental Residences Chengdu City Center, in March 2021. During his 32 months of leadership at the Residence, he led the Residence to a Financial Metric setting new records in 2023, exceeding both Revenue and GOP budget October YTD. The Residence was awarded the 2022 IHG Q2-Silver Dragon Award, 2022 IHG Green Engage Award, 2022 Ctrip 'Service Excellent Award' and 2022 Ctrip 'Favorite Hotel Collection Award', 2021 Booking.Com 'Asia a Pacific (APAC) Award, Employees' Heartbeat Survey achieved 96 score in 2021 and 100 in 2022.
During Roy's spare time, he enjoys Socializing, Traveling, Practicing Yoga of the Breath, watching English Premier League Football matches and, participating and contributing to charity activities.
-THE END-
Chief Editor: Charles        Date: 2023.11.16