近日,万豪国际酒店集团任命于飞迪(Fethi Cagri Yucel) 先生为上海静安瑞吉酒店总经理,他自2023年1月起正式负责酒店各部门运营及全方面监督管理工作。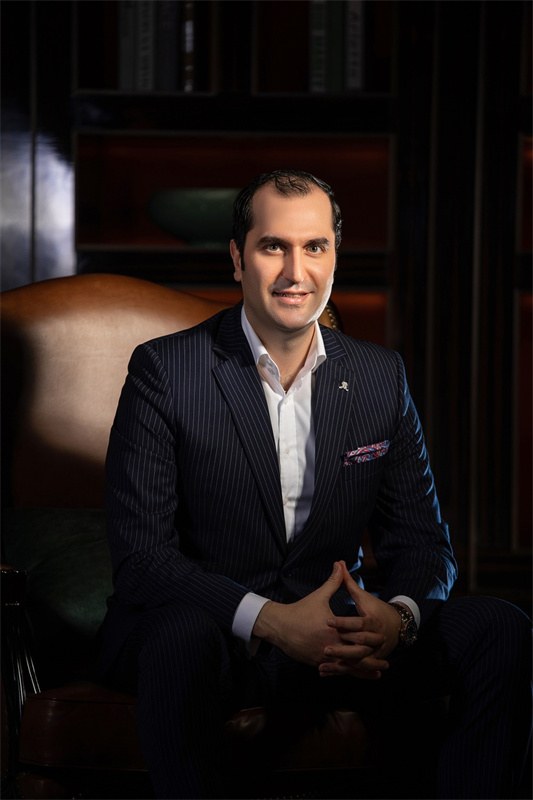 于飞迪先生来自土耳其,拥有超过15年的奢华品牌酒店运营及管理经验,曾先后在中东及英国等地任职。
自2014年起于飞迪先生就深耕于万豪国际集团奢华品牌酒店领域,他在安曼马斯喀特的丽思卡尔顿阿布斯坦宫酒店用三年时间打造出了独特的餐饮愿景。他在制定部门战略和确保各种品牌活动的落地执行方面亦发挥了重要作用。在他辉煌的职业生涯中,于飞迪先生担任过各种运营和管理职位。他为三亚亚龙湾丽思卡尔顿酒店带来了丰富的知识和全球化视野。两年半后,他加入青岛瑞吉酒店开业筹备团队,自2020年11月起担任酒店经理,以卓越的宾客服务和产品成功将酒店打造成了该地区的豪华地标。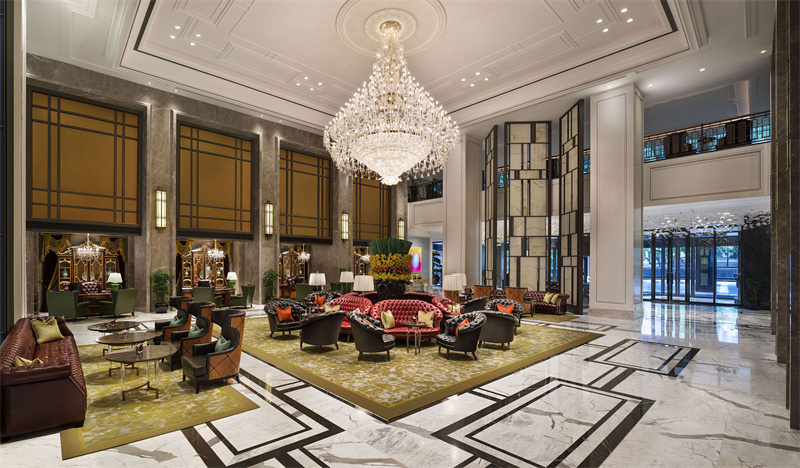 于飞迪先生自担任上海静安瑞吉酒店总经理一职后,将全面负责酒店的运营和业务发展,并将继续秉承瑞吉品牌始终承诺的在"精心选址"提供独具特色的产品,卓越的活动以及难忘的宾客体验。精致体验,优雅绽放!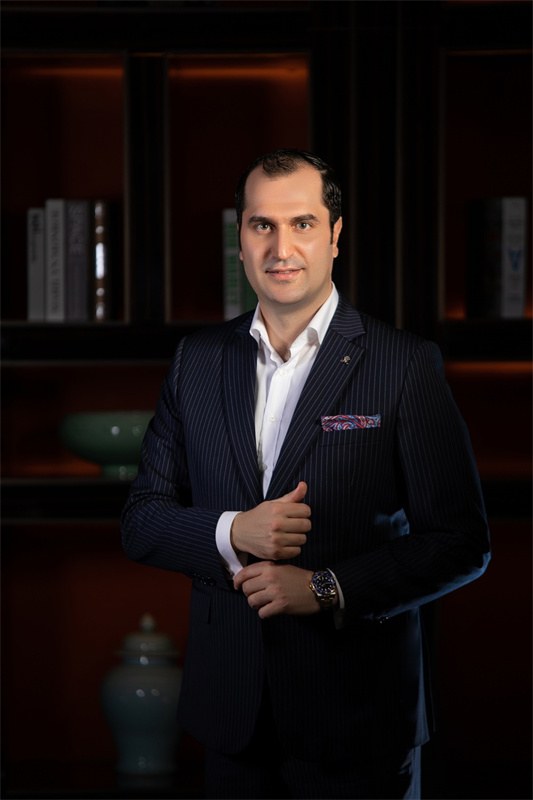 Mr. Fethi Cagri Yucel
General Manager
The St. Regis Shanghai Jingan
It gives us great pleasure to announce the appointment of Mr. Fethi Cagri Yucel as General Manager of the House of Astor, The St. Regis Shanghai Jingan, with effect from January 2023.
A Turkish national, Mr. Yucel accumulated over 15 years of international experience  working with different renowned luxury hospitality brands in the Middle East and the United Kingdom, where he gained operational experience and honed his leadership skills.
Since he joined Marriott Internation's Luxury Brands (MILUX) in 2014 from Al Bustan Palace, a Ritz-Carlton hotel in Muscat, Oman, he has spent three full years crafting a unique food and beverage vision. He was instrumental in the development of departmental strategies and ensuring the implementation of various brand initiatives. Throughout his illustrious career, Mr. Yucel has held a variety of operational and management positions. He brought an extensive wealth of knowledge and global experience to The Ritz-Carlton Sanya, Yalong Bay. After two and a half years, he joined the pre-opening team of The St. Regis Qingdao, as Hotel Manager since November 2020, and created a luxury landmark in the region with exceptional guest service and products.
In his position with The St. Regis Shanghai Jingan, Mr. Yucel will oversee the operation and business development of the hotel and will continue delivering the St. Regis brand promise, "The Best Address," with unique and innovative product offerings, world-class events, and unforgettable guest experiences. Live exquisitely!

关于上海静安瑞吉酒店
荟萃经典精致与现代奢华,坐落于国际化的现代都市上海,上海静安瑞吉酒店耸立于喧嚣繁忙的商业和文化中心,俯瞰静安区最令人向往的繁华地带,是宾客探索魅力上海的理想下榻之地。这座极具现代气息的酒店距离众多引人入胜的当地景点均仅有数十分钟路程之遥,包括静安寺、豫园、人民广场及外滩等。酒店拥有491间精美高雅、奢华宁静的客房,包括65间套房及55间瑞吉公寓,呈现令人沉醉的城市天际线景观。酒店独具特色的六间餐厅及酒吧,汇集中西美食之精粹,为食客奉上舌尖飨宴。广受青睐的瑞吉水疗提供专业热情的水疗服务。酒店还配备有设施齐全的健身俱乐部、室内恒温泳池等。酒店传承瑞吉品牌一贯的格调与传统,巧妙融合了创新科技和传统美学,提供超越期待的下榻体验,为上海精心选址带来闻名遐迩的瑞吉管家特色服务。
About The St. Regis Shanghai Jingan
Combining classic sophistication with a modern sensibility, The St. Regis Shanghai Jingan brings the iconic brand's hallmark luxury service to Shanghai's finest address. Situated on West Beijing Road in the heart of the Jingan District, Shanghai's cultural and business center, The St. Regis Shanghai Jingan provides guests with convenient access to explore Shanghai's storied past and bustling present. The hotel offers an exceptional experience that features a timeless blend of innovation and tradition, including the signature St. Regis Butler Service, unique culinary venues, and elegant design.
The hotel's 491 exquisitely styled rooms, suites, and residences boast sweeping city views, allowing guests to experience Shanghai's energy from the comfort of their own space. Through six distinct restaurants and bars, The St. Regis Shanghai Jingan offers guests a unique combination of signature St. Regis offerings and local flavors. The hotel features over 3,000 square meters of meeting space across eleven meeting rooms, and together with two executive boardrooms. Spanning 1,400 square meters, the elegant Astor Ballroom features a 95-square-meter LED wall projection system and an attached 368-square‑meter foyer. Guests can relax at The St. Regis brand's signature The St. Regis Spa or take advantage of the indoor swimming pool and 24-hour fitness center.
-END-
发布日期:2023年2月13日